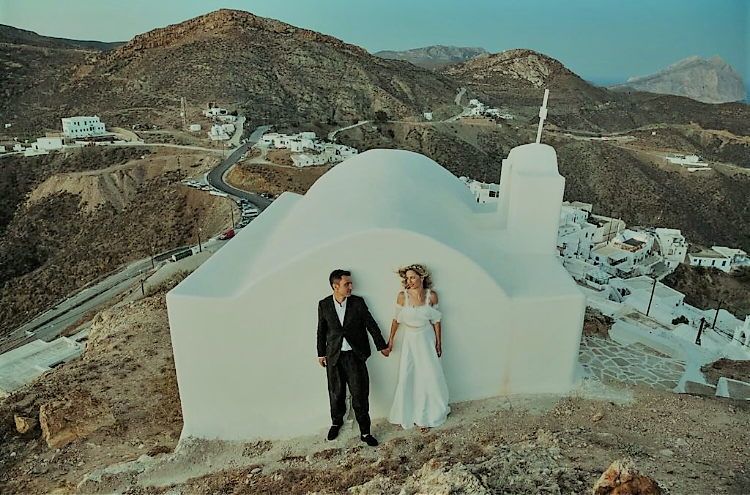 18 Oct

Our suggestions for your Greek Island Wedding

Looking for the best Greek island for your destination wedding?  Whether planning a civil or orthodox one, Greek islands are amongst the best romantic spots for a beach wedding.

A destination wedding in Greece is truly a dream come true for many couples, as Greece is considered one of the world's top places for a destination wedding thanks to its incredible beauty and the  variety of lovely locations.  Visualise gliding down the aisle on the sparkling beaches of Mykonos or saying  "I do" while Santorini's sunset enters your soul and lives there for ever!

We have chosen our favourite Greek islands  in order  to help you decide which one may be best for your wedding.
MYKONOS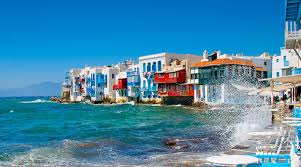 Mykonos is one of  the most desired wedding destinations in the world. It's something you have to see and experience yourself.
While your first thoughts of Mykonos "the island of the winds" may include crazy nightlife and parties,  there are many  visitors that keep coming back year after year. They have discovered so many other features of Mykonos that  make its allure so hard to resist. Mykonos is one of the most expensive Greek islands  so it's perfect for those who want to splash out and offer their guests a taste of luxury and romance.
It  is also a jet set  favourite and top location for a gay wedding.
The beaches are known for their crystal blue waters and for their golden sand but  MyKonos is also famous for its unique light as is very close to the sacred  island of Delos where according to Greek mythology light itself was born.
It's this special light that makes everybody look toned and beautiful. It's this special light and energy vibes  that everybody needs while changing vows.  Strolling around its narrow marble streets and taking wedding pictures next to the  the whiteswashed houses with the colourful  doors and the bougainvillea trees in purple bloom is a must do along with a visit to busy Hora and the famous Matoyianni street  where you can find stylish cafes, restaurants and all famous brands.
SANTORINI

Santorini feels like no other place on earth!  This mythical ancient island is the land of emotions, one of the most blessed places in the world with stunning views that will make your wedding the epitome of romance.
Just be there with your significant other surrounded by your loved ones, when the orange glow of the setting sun reflects off the stunning pearl coloured town of  Oia… be prepared to feel  that heaven is really a place on earth. Imagine being  in a breathtaking landscape with whitewashed houses  adorned with blue accents  and steep cliffs  that seems as though you've walked straight into a postcard. You just have to choose amongst one of the 600  blue domed and colourful churches and chapels  for an Orthodox wedding.
If you want a civil wedding you can choose one of the many colourful beaches or  any other quiet setting offering stunning views of the Caldera. For your wedding reception  we suggest you opt for one of Santorini's vineyards or  any of the elegant retreats with breathtaking views that exist in the island.
PATMOS
Patmos is a  mystic, sacred  island as it is the place where Saint John wrote the book of Revelation in the holy cave of the Apocalypse. The Monastery of saint John can be viewed by all sides of the island as it crowns the hills of Hora.
The island is the perfect wedding destination if you seek relaxation, an oasis of tranquility and spiritual uplift. It's the island where you can realign with your inner self , your purpose, your passions and start a shared life with the one that makes you feel whole.
Grikos, a small fishing village with crystal clear waters,  sparkling sand and tiny houses is officially enlisted as one of the most beautiful bays in the world.
The island is a place of exceptional beauty that provides idyllic settings for a wedding ceremony that will always remind you that the heart goes where the warmth is.
Are you ready to have your dream wedding at a Greek island? Contact us today!