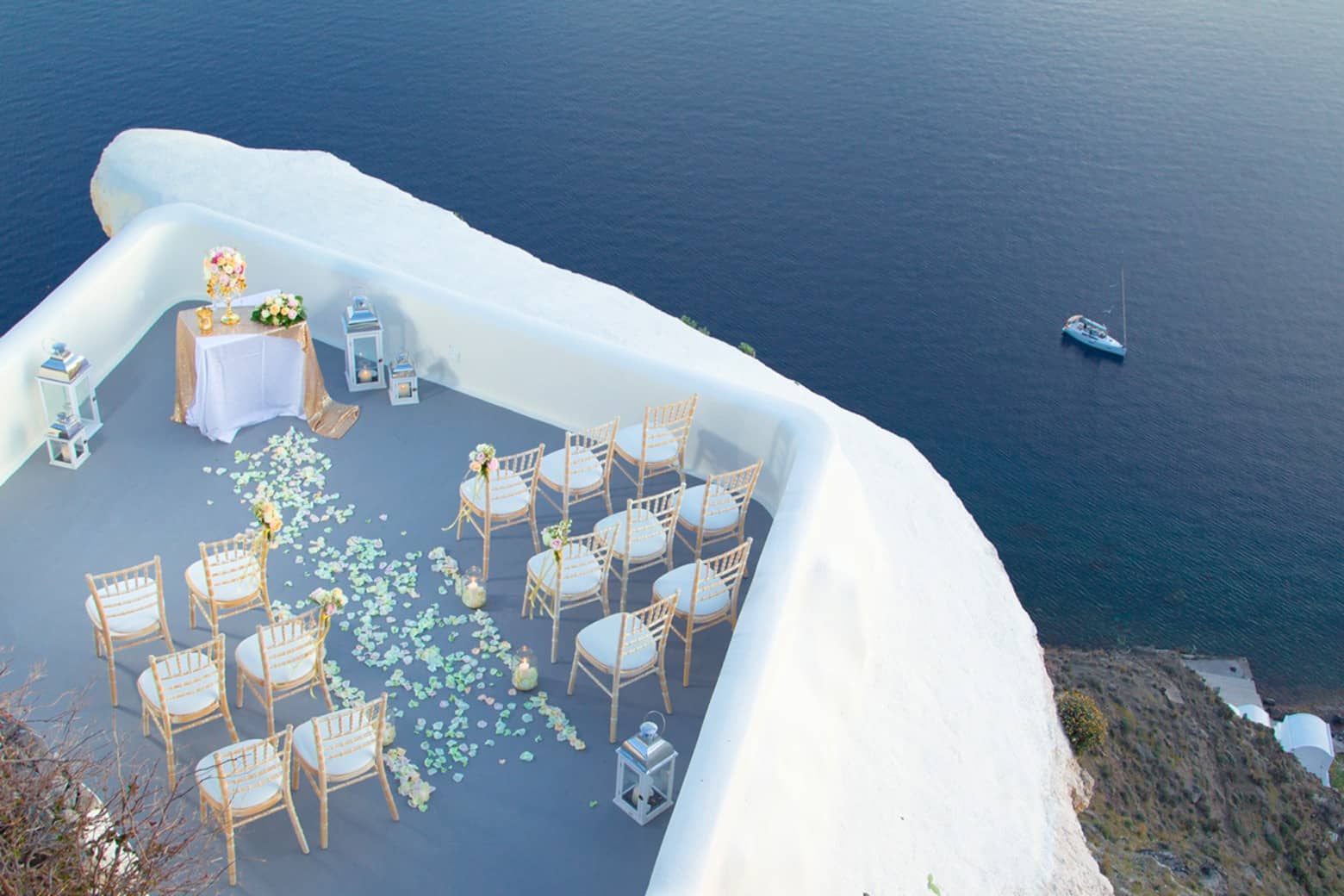 19 Jun

HOW TO PLAN A DESTINATION WEDDING

Destination weddings are more beautiful than the normal weddings. The beautiful destination and the setting of the weddings, both make the wedding more memorable for the couple. If you and your partner are thinking for plan a destination wedding, make sure to think about all the preparations 6 months in advance. To plan a destination weddings is not easy as planning a normal one. To plan a destination wedding needs proper co-ordination with your groom, vendors, wedding planners and guests.

If you here to look for the ways to plan a destination wedding , you can follow up these procedures to commence your preparations.
HOW TO PLAN A DESTINATION WEDDING
CHOOSE A MEANINGFUL LOCATION
To plan a destination wedding, the first thing that would pop into your mind would be the location. Choose a meaningful location which is important to you and also to your partner. Keep in mind of the weather and the season of the location because your food and clothes will be dependent upon the weather conditions of the location. Choose a beautiful destination and do not hesitate to choose an island if you both love islands and the summer vibes.
HIRE A WEDDING PLANNER
To plan a destination wedding, you need a wedding planner. You and your significant other should invest your time in searching for the best wedding planner who has expertise in organizing destination weddings. Make sure that your wedding planner has good contacts with the vendors. The help of a reputable wedding would take the burden off your shoulders to plan a destination wedding.
SET A BUDGET
Budget is an important element of planning a wedding. You have to keep in mind of all the expenses and finances that would occur in the wedding. Apart from the fee of the wedding planner, food and the non-local vendors, include the tickets, accommodation and your wedding dresses in the budget. Keep note of the minor expenses as they pile up and sometimes exceed your wedding budget.
ORGANIZE YOUR GUEST LIST
To plan a destination wedding means to plan a lavish wedding. A wedding requires a lot of finance. It includes your guests' accommodation and the ticket fares. Make sure to organize your guest list in a sensible manner. Keep the guests limited if you have a set budget for your destination wedding. Only invite close family members, relatives and friends if you have to.
SEND OUT INVITATION CARDS EARLY
You should send the invitation card at least 6 months early. Plan your Greek Island wedding in advance so that your preparations are complete by the wedding day. Moreover, your guests should have ample time to prepare for your wedding.
BOOK THE ACCOMMODATION IN ADVANCE
While you plan a destination wedding, do not forget to book the accommodation  for your guests,  in advance. Book the hotels that offer discounts and book the accommodation as early as possible.
BOOK THE TICKETS IN ADVANCE
How can you plan a destination wedding without considering the flight tickets? Book your flight tickets at least 2 months prior of the wedding.
BOOK THE VENUE AT LEAST A YEAR BEFORE
The most crucial thing while planning your wedding is to book your selected venue right away. Try to book your venue at least an year before as most of the venues for the destination weddings are booked in advance.
FINAL WORDS
You and your significant other should consider these steps in order to plan a picture perfect wedding. Of course, not everything will go as planned but you can do your best to make everything work right, on the big day.