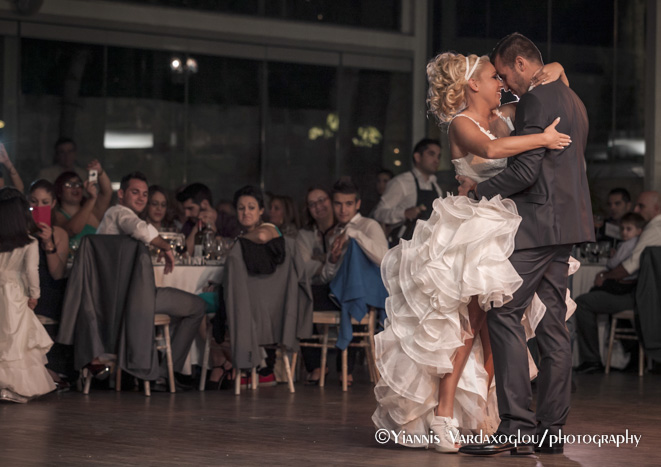 17 Nov

Things You Should Know about Greek Weddings

Greek weddings are usually big, with a lot of guests, a lot of food, a lot of music, great time and lots of dancing for many hours.
Greek weddings usually are held between May and September because of the mild and warm weather during that time.
You cannot have your wedding on any of these dates:

The first two weeks of August. These are devoted to the Virgin Mary
Lent, the 40 days before Easter.
August 29, which marks the death of Saint John the Baptist.
September 14, which is the celebration of the Exaltation of the Holy Cross.
Anytime in the 40 days leading up to Christmas.

Prices vary depending on the number of the guests, location, menu and if you choose a live orchestra or a DJ.
Most Greek weddings consist of standard Greek Orthodox ceremonies.
Besides the wedding bands you will need stefana (traditional wedding crowns) that are linked together by a ribbon.
A Greek wedding's guest list can be anywhere from 100 to over 300 people. Because these are family affairs, expect several extended family members.
Couples choose to have their weddings are small chapels on cliffs or near the sea front.  There are many small chapels like that all over Greece and of course the Greek islands
Greeks throw rice to the newlyweds at the end of the ceremony in order for their wedding to last for ever
Greek weddings usually have a lot of food. They mostly serve traditional Greek dishes, such as roasted lamb or suckling pig and of course spinach or cheese pies.
There is also a lot of wine and beer
Of course, there is always a lot of music and dancing for hours. The music is usually Greek traditional dances – folklore and bouzouki, but also 80's, 90s, and today's music.
Depending on the location of the wedding, there are various local traditions, like local musicians serenading the bride to the church, or the bride arriving to the church by boat
If you want to have a memorable traditional Greek wedding contact us and we will arrange all the small and big details for you.