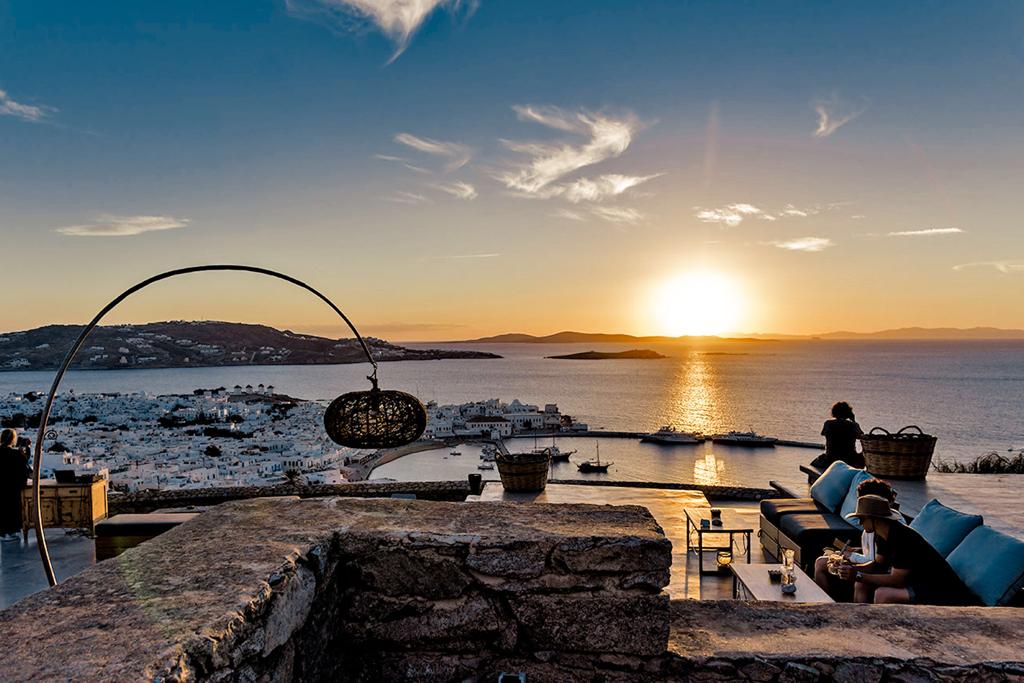 14 May

Top 5 Wedding Venues in Mykonos ( Greek Islands )

The Greek Islands offer some of the most magnificent scenery the world has to offer. A beautiful combination of warm weather, surreal sunsets and calming seas. There are over 6,000 Greek Islands, of which 227 are inhabited. Let's explore the top 5 wedding venues in Mykonos, a Greek island famous for its picturesque town and beautiful beaches.

Nammos
Thriving since 2003, Nammos is a beautiful beach side venue that offers unforgettable wedding experiences. From delicious catering to fireworks that light up the night sky, Nammos is a great venue for your Greek Island wedding. Definitely on our top 5 list of wedding venues in Mykonos. Check out their website to learn more about the Nammos experience.
Website: https://nammos.gr

180º Sunset Bar
Castle of Panigirakis, a castle preserved as a monument to the pre-industrial era, is the perfect wedding destination for any couple looking to have a private castle wedding. Part of the castle includes 180º Sunset Bar in Mykonos offering a romantic venue for your Mykonos wedding. Another favorite of ours and a part of top 5 list.
Website: http://mykonoscastle.eu/180-sunset-bar/

Principote – Panormos Beach
Principote is Mykonos' ultimate beach club located on the magnificent Panormos Beach. They offer an unforgettable wedding experience with world class DJs, mouth watering catering and impeccable service. Visit principote.com or contact us at Protelia Weddings to help plan your Greek Island Wedding.
Website: https://principote.com/

Royal Myconian
If you're looking for luxury, then look no further than the Myconian Royal. Offering you the perfect venue on for your wedding, situated on the finest sand beach in all of Mykonos. Take a look at their Instagram profile to really take in the spectacular venue they have to offer.
Website: https://www.royalmyconian.gr/

Hippie Fish
Hippie Fish , a private getaway for you and your guests to enjoy your special wedding night. Built on the philosophy of giving Mykonos a unique dining experience and a place where guests can enjoy the sun and the sea.
Website: http://www.hippiefish-mykonos.com
Planning your destination wedding and looking for a Greek Island Wedding Planner?
At Protelia Weddings, we are experienced and have proven results with planning some of the most special and beautiful weddings. Our experience with the Greek Islands allows us to find you the best venues, caterers, entertainment and experiences. Let us take care of your destination wedding needs so that you may enjoy your special moment. Contact us today and our Wedding Planning expert will help you with all of your wedding planning needs.