04 Apr

Marriage proposal While Sailing to Oia and The Volcano

Create memories you will cherish forever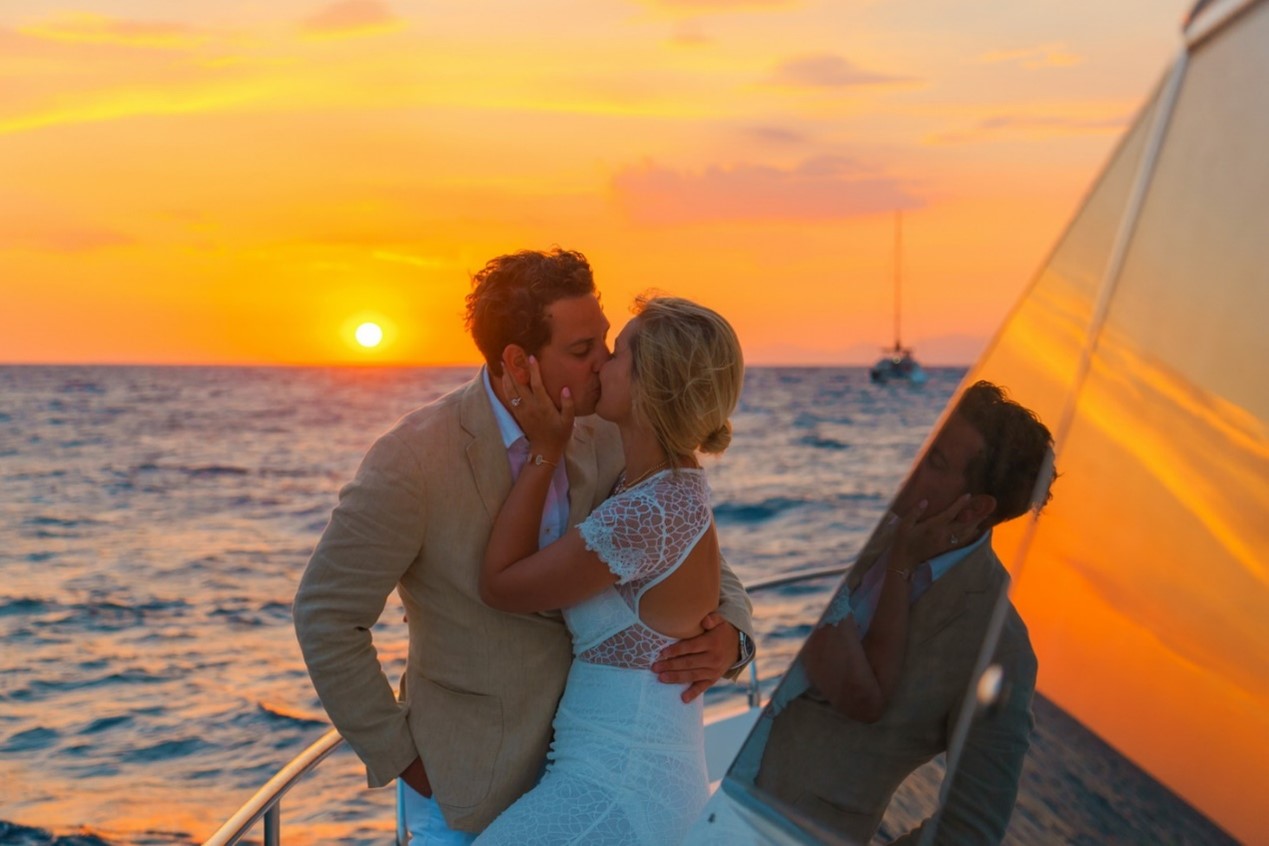 Propose to your love one while sailing to Oia and enjoying the most famous sunset in the world.
Note the transformation of colours and shadows as this is the magic of Santorini's sunset –white houses in Imerovigli carved into the dark volcanic rocks, shining with a golden glare from the falling sun
While sailing to Oia a stop at the Red Beach would add pure magic to this special moment of your common life. With its breathtaking backdrop of soaring crimson cliffs, Red beach is regarded as an alien landscape that should be in anyone's bucket list.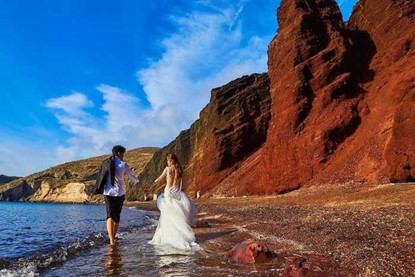 Make a stop for some jaw dropping captures at this stunning hidden, secret beach in Santorini island. It gives an epic and iconic backdrop of pounding waves and sunset.
After your sailing tour is over enjoy a candle light dinner for two on the beach.
Immersed in the amazing beauty of the Santorini caldera, take the first steps of your new life together in a pristine scenery with breath-taking panoramic views to the sea, the volcano and the sunset in a private terrace.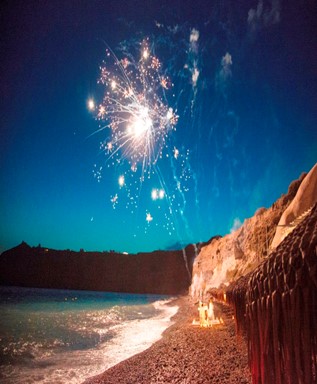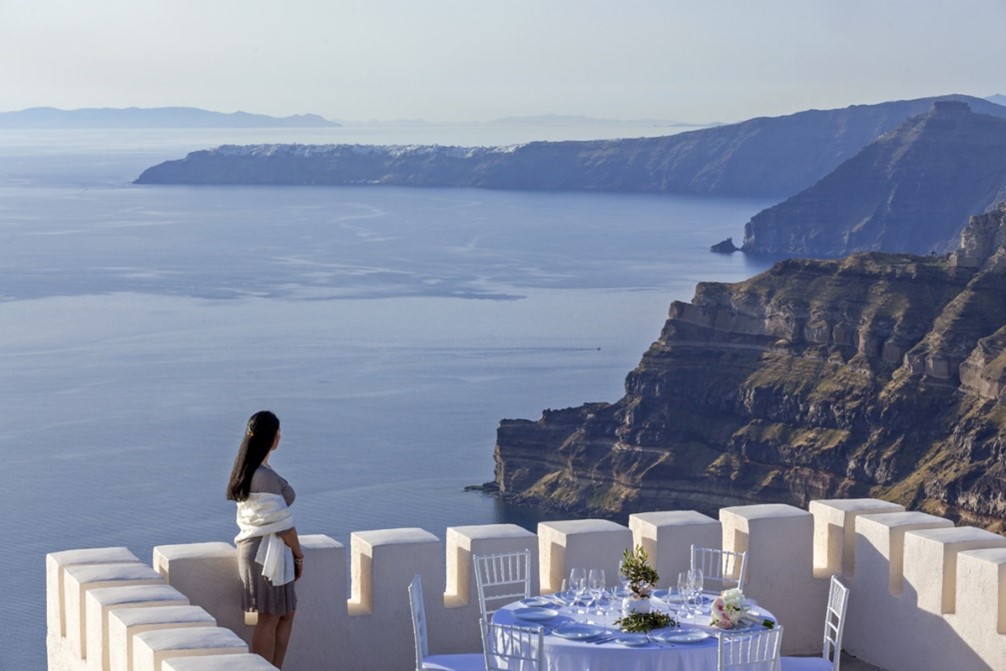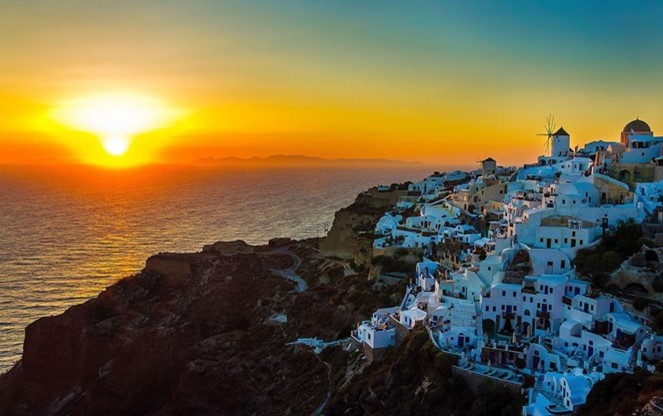 Contact Protelia's wedding consultants to help you set a memorable day that will seal your love.